---
Get pest control with just a click of a button.
StaySafe.com makes it easy for you to find the right pest control service for you by providing unbiased views and research.
---
Call for a Quote or Inspection
Call to schedule an inspection for your pest problems
Schedule Service
Set a date for a pest control pro to inspect and service your home.
Enjoy a Pest Free Home
After the service, enjoy a clean, pest free home
When it comes to pest control, Orkin may be the most well-known and recognizable name in the business. But some people may shy away because they think a well-known brand will end up being expensive. We did our own research to find out.
What to Expect From Orkin
Orkin offers clients an individualized treatment plan that focuses on multi-faceted pest management solutions. Before you request an estimate from a pest control provider, keep a list of pest infestation symptoms and the pests you have encountered.
During the initial inspection for pest prevention, a professional inspects the exterior and interior of the home. After careful and thorough inspection, an Orkin pest control professional will develop an attack plan using only the safest possible materials and retaining its effectiveness. They will create a plan that includes a series of visits to take place to stop pests from living and to ensure that they are treated properly.
Does Orkin spray inside the house?
Since pest infestations usually start outside, a large number of homes are only treated outside. So pests cannot get inside your house. Family members may ask to have a pest checked in the room.
Getting a Quote From Orkin
Orkin's website does not give quotes directly; however, you can request a quotation by completing an online form or calling.
How Much Does Orkin Charge For The Initial Service?
One plus about Orkin is, if you call before noon, they may be able to inspect and treat your home on that very day. That's a perk that none of their competitors offer. When the technician arrives for the initial inspection, they will thoroughly comb the inside and outside of your property looking for signs of bugs, infestations, or potential problem areas.
The best pest control company or specialist will caulk any cracks and crevices where bugs can get in. They'll look for any issues you may have with your foundation that can be used as an entrance into your home by pests you don't want. They'll also thoroughly spray your home for 20 different types of pests.
The cost Orkin quoted us for an initial visit was $246.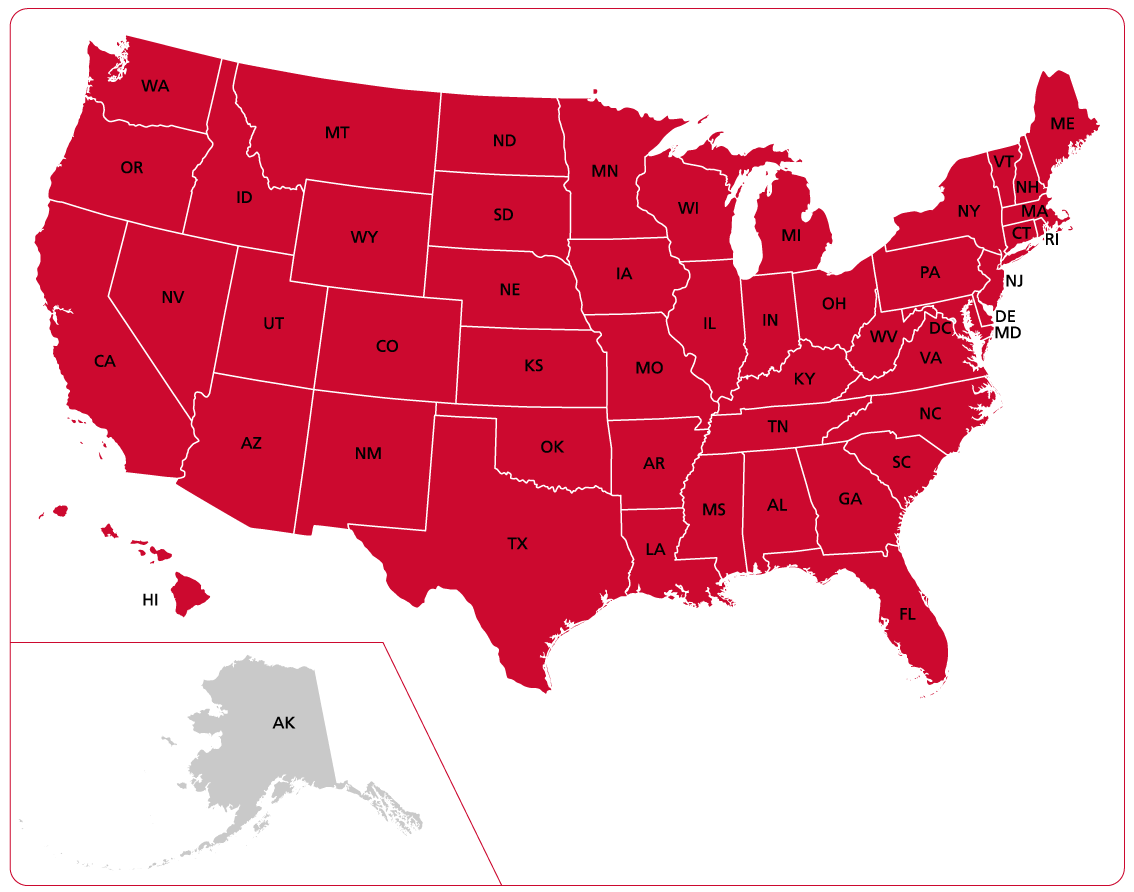 How Much Is Orkin's Monthly Cost?
After the initial visit, Orkin will return to your house in 30 days to respray the outside of your property and then will show up once every other month after that. If you notice a pest problem in between visits – all you have to do is call. Your technician will show back up and re-treat any problem areas for no extra charge.
Orkin quoted us a monthly service charge of $60 a month for its general pest protection plan – which covers the 30-day follow-up after the initial visit and treatment every other month going forward.
If you aren't happy with the service for any reason, Orkin will refund the amount of your last payment.
| Orkin Cost Guidelines | Cost |
| --- | --- |
| Initial service fee for on-going treatment | $246 |
| Monthly fee | $60 |
| Attic Insulation (OrkinTherm & Orkin ComfortZone) | Quote given upon physical inspection |
| Leaf Stopper | Quote given upon physical inspection |
| Moisture Control (Orkin DryZone) | Quote given upon physical inspection |
| Lawn Treatment | Quote given upon physical inspection |
| Wildlife Management | Quote given upon physical inspection |
| VitalClean | Quote given upon physical inspection |
| Orkin Services Plans | |
| --- | --- |
| One-time visit | |
| Monthly Service | |
| Quarterly Service | |
Best Overall

---

Save $50 on your first recurring service today with code GET50

Best for Termites

---

Save $50 on pest control services with code SAVE50 at checkout

Best for Plans

---

Get a free estimate on pest control services for your home
How Much Does Orkin Charge For Termite Treatment?
Orkin won't give you a price for termite services – or even a range of cost – over the phone. In order to receive a quote for termites, a technician will have to come to your home and inspect your property. The reason they don't give prices over the phone is because the cost for service varies based on what needs to be done.
When it comes to termites – every home is different. For preventative services alone, technicians have to take in consideration the size of your home and how many bait traps may have to be placed around the perimeter to keep termites away. If you already have a termite problem, the cost will be determined based on the size of the infestation and what it will take to get rid of it. We do know, based on general information from all pest control companies, the cost for termite service can range anywhere from $250 to $1000 a year.
Orkin does offer a free inspection for termites. So, it won't cost you anything for a termite specialist to visit your home and take a look.
Termite Control
Orkin offers customized termite treatments at your home. Following thorough inspections, they will determine the treatment strategy to control termite infestations. It is a customized treatment plan that can include dry foam, termites, and termite bait treatments to destroy termites.
How Much Does Orkin Charge For Bed Bug Treatment?
Much like termites, you won't be able to get a quote for bed bug treatment over the phone with Orkin. There are no preventative treatments for bed bugs, so technicians will only address them if you end up having them. To determine the cost for bed bug treatment, a technician will have to come to your house and conduct an inspection. If they determine you have them, they'll then decide the best treatment based on the size of the problem and will give you an estimate for how much it is going to cost.
We do know, based on general information from all pest control companies, the cost for bed bug treatments can range anywhere from $500 to $3000.
How Much Does Orkin Charge For Mosquito Control?
Orkin does offer mosquito control seasonally. How long you receive treatment for mosquitoes at your home each year will depend on where you live in the U.S. States where colder weather prevails will receive fewer treatments than homes in states where it states warm for much of the year.
If you use Orkin for general pest control, the technician can spray for mosquitoes during his or her initial visit. When we called Orkin, we were told adding mosquito control will raise the price of the initial treatment to $326. The monthly cost would go up to $108.67.
Mosquito Service
Orkin uses multiple treatment methods, combining monthly, seasonal, and one-time applications to disrupt mosquito life cycles. Treatment helps prevent bacterial and parasite-like infections such as cholera and typhoid spores. Insect growth regulators are a fungicide used by humans.
How Much Does Orkin Charge For Mice?
Orkin doesn't charge extra for mice – they are included in the basic pest control plan. So, if you have Orkin services and start to notice a problem or hear noises in the attic – you can receive service and treatment for mice at no extra charge.
Does Orkin Have A Guarantee?
It's difficult for a pest control company to guarantee that you'll never have another bug in your house again. But many of them do offer guarantees. Orkin gives its customers a 30-day, money back guarantee if you are not satisfied with the service for any reason.
Orkin will also come to your house in between scheduled appointments, if needed, for no extra charge.
Deciding all the different types of services to use for your home's maintenance can be much like putting a jigsaw puzzle together. The cost of everything has to fit into your budget. The initial service cost for Orkin may be a lot of money at once, but around $60 a month to be free of pests can be manageable for many – and money well spent.
Is Orkin Worth the Money?
The up-front investment in personnel education comes at a cost to customers as Orkin's prices tend to be higher than that of its competitors—but the cost may well be worth it for the peace of mind that hiring an expert from a trusted company can offer, making this purchase a worthwhile investment July 7, 2024.
Why is Orkin So Expensive?
Orkin aims to give every client a personal solution. All of the services taken into account are tailored to your home and insect problem and your surroundings. This makes giving an average price point difficult. Orkin also goes the extra mile to ensure that all of their professionals are expertly trained. They have a 26,000-square-foot training center in Atlanta which includes simulated environments for hands-on training during classroom instruction for Pros and employees.
What is the Difference Between Orkin and Terminix?
Both Orkin and Terminix use similar methods in terms of termites and other insect pest treatments. Both businesses tackle insect problems using effective mixtures of bait chemical treatments, and dry soil treatment. Orkin and Terminix also have spray foam insulation to help prevent insects in your house via small cracks and holes in walls. The Terminix website has more pricing info than Orkin.
Orkin and Terminix have long been well-established pest control companies. Although not officially known as the oldest pest control company ever, Orkin has a rich history in the pest control industry extending from the establishment by Otto Orkin in Pennsylvania in 1901.
Key Differences Between Orkin and Terminix
Terminix and Orkin have similar services. We found the only notable difference between the pricing structure and the availability of the base-level price and added features.
Orkin vs. Terminix Pest Control Plan
General pest control plans for a 4-bedroom house in Orkins are about $52.90 monthly. The other pest control companies and services Terminix offers vary depending on the type of home it is built in.
Orkin offers general pest control specialists and management solutions for 20 pest types and Terminix offers various services that cover 13 pest types. They offer general pest management and specialty treatments which can vary according to the location. Each business can treat you with various types of pests. Termites protection; Bed bugs and moleskin removal; Pesticide treatment.
How Orkin Stacks Up to the Competition
Despite the extensive experience and reputation of Orkin, we believe in providing a high-quality solution for pests in the most competitive and environmentally conscious manner. It may even be more expensive to buy, but pricing varies considerably based on location. Orkins closest competitor was Terminix. It has a similar reputation, history, and services to the Orkin. The two providers provide treatments for several common pests all in the same variety and offer money-back guarantees of up to 60 days. It might seem that customers find Terminix prices a little bit more transparent.
Orkin Reviews by Customers
There are several excellent reviews for Orkin's website from satisfied customer reviews around the United States. Many reviews reportedly mention their technician's name—sometimes calling them family members. Companies can choose the best review that can be displayed for their future customers. ConsumerAffair.com gave Orkin an excellent score. Reviewers have highlighted Orkins' friendly and respectful technicians and staff, flexible scheduling, clear communication, and effective treatments.
Discover Our Top Picks for Pest Control Service in Major Cities