One of the strongest money-back guarantees in the industry

Rigorous technician training program

Initial inspections for termite and bed bug infestations
Same day service
if you call by noon
30 Day money-back guarantee
I have had a good experience with Orkin. Communication has been good. Quality service has been provided. Everyone I have interacted with has been very nice & helpful!
Star D. via google
Hayden the salesman was very helpful from start to finish. Always answered my call and questions promptly! The crew that came out to do the work were very polite and thorough! All in all a great experience!
Justin R. via google
I used Orkin for a nasty roach/spider/gnat problem we had at our apartment. They were very professional. Kept me up to date with texts. They were on time. The price was very reasonable for the amount of times they come back on a single payment. The exterminator we got--Morgan Kyle--was very polite, easy to deal with and efficient. Would highly recommend!
Halo via google
The service technician we have is very nice, and the team makes scheduling very easy. Our technician thoroughly explained how services will be rendered, and did well taking the time to check each area of the house.
Ava S. via google
Very professional. In tune with our needs and concerns. Above and beyond anything anyone could expect out of my experience! I'm looking forward to keeping the team and technician James who came out for the future!!! Very pleased!
Maggie H. via google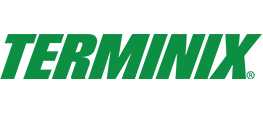 Over 90 years of industry experience with a focus on termites

Special termite bond contract provides homeowners significant cost savings

Widely available throughout the United States with 24/7 customer support
Save $50
on Pest Control Plan
Save 10%
on Rodent and Wildlife Control
I have always loved terminix, and they have saved me from every pest and critter I have encountered since we moved in to our fixer-upper. However, I cannot give you 5 stars because you do not offer a flea service for the home or yard. As a pet owner, this is super important. I do not want to have to call another company just for this service; however, it is an essential service!
Mary P. via google
The service was great. Ron, the guy who came to give me a quote was great as well. But not the guy who did the service. He did something to cause my A/C not to get cold anymore. When I called and asked him about it, he said it was a "coincidence". He also left 4 big bags of insulation in my yard. Headquarters scheduled one of their maintenance guys by the name of "Cory" to come take a look at my air and he was a no show. I was calling all day and headquarters were calling as well but he did not come. I have been without cold air for 4 days in this hot weather! I am very disappointed in Terminix. I have spent so much money to receive such poor service. I will not be recommending anyone.
Ashley B. via google
I had a great first experience with Terminix, the man who sprayed my house called to see if it was a good time for him to come. And it did not take him long at all. So I will definitely be staying with this company
Shanelle W. via google
Terminix came out to install termite bate stations. They were organized & very flexible w/time. He was knowledgeable & communicated each step w/me as I was out of state at the time of installation. The process couldnt have been any easier.
Lana B. via google
My service tech Chase Peacock is excellent!
Monica P. via google
Nearby Cities
Service Area Map
Don't Let Pests Invade Your Home
Residents of Mississippi may encounter a range of pest issues that can disrupt their daily lives and even pose health risks. One common problem faced by homeowners in the state is ant infestations. Mississippi is home to various ant species, including fire ants, carpenter ants, and odorous house ants. These tiny creatures can invade homes in search of food and water, causing damage to property and creating unsightly trails.
Another pest that residents often deal with is the mosquito. Mississippi's warm and humid climate provides the perfect breeding ground for these blood-sucking insects. Besides being a nuisance, mosquitoes can transmit diseases such as West Nile virus and Zika virus, making their control essential for the well-being of both people and pets.
Furthermore, Mississippi residents may also encounter issues with termites. These silent destroyers can cause extensive damage to wooden structures, including homes, if left unchecked. With the state's abundant forests and high moisture levels, termites thrive and can cause significant financial losses for homeowners.
To effectively address these pest problems and ensure a pest-free environment, residents of Mississippi are encouraged to seek professional pest control services. Experienced pest control companies can identify the specific pests infesting a property and implement targeted treatments to eliminate them while preventing future infestations. By partnering with a reliable pest control provider, homeowners can safeguard their homes and enjoy peace of mind knowing that their living spaces are protected from unwanted intruders.
Year Round Pest Control in Mississippi
Mississippi is home to a diverse range of pests that can create nuisance and potential health risks for residents. That's where pest control services come in. With their local expertise, these professionals play a crucial role in maintaining a pest-free environment throughout the year. Whether it's dealing with mosquitoes in the summer or mice seeking shelter in the winter, pest control services are equipped to handle them all. Here's a month-wise breakdown of the importance of pest control in Mississippi:
January: Rats and mice seek shelter indoors during the colder months, making pest control essential to prevent infestations.
February: Silverfish and cockroaches can thrive in damp environments, so it's vital to address any moisture issues within homes.
March: As the weather warms up, ants become more active, requiring effective pest control measures to keep them at bay.
April: Termites start swarming and can cause significant damage to structures, making termite inspections and treatments crucial.
May: Mosquitoes begin their breeding season, posing a threat to public health. Mosquito control measures are key to reducing the risk of mosquito-borne diseases.
June: Fleas and ticks become more prevalent, especially in homes with pets. Regular treatments can help protect both humans and animals.
July: With high temperatures, wasp and hornet populations peak. Their nests should be safely removed to prevent stings and allergic reactions.
August: Spiders, including venomous species like the brown recluse and black widow, may be encountered. Professional pest control can help remove these dangerous pests.
September: As the weather cools, stink bugs and ladybugs seek refuge indoors. Pest control services can prevent their invasion.
October: Rodents, such as rats and squirrels, actively seek warmth and shelter in homes. Pest control experts can help seal entry points and eliminate existing infestations.
November: Cockroaches can survive colder temperatures by seeking shelter indoors. Regular pest control treatments can keep them in check.
December: Pests that prefer warmer climates, like bed bugs, can still be a concern in Mississippi. Prompt treatment is essential to prevent their spread.
Effective pest control throughout the year ensures a pest-free environment.
Professional services have the local expertise to address specific pest challenges in Mississippi.
Regular inspections and treatments can prevent infestations and minimize potential health risks.
Pest control helps protect homes, structures, and belongings from damage caused by pests.
It promotes peace of mind and a better quality of life for residents in Mississippi.
Remember, when it comes to pest control, relying on professionals who understand the unique pest challenges in Mississippi is key to maintaining a pest-free environment.
Local Mississippi Resources
Mississippi, known as the Magnolia State, offers various resources to assist residents with pest, wildlife, and animal control, as well as invasive plant and animal issues. One valuable resource is the Mississippi State University Extension Service. They provide information and expertise on a wide range of topics, including pest management. Their website offers helpful guides, fact sheets, and contact information for local county extension offices where residents can seek advice from trained professionals.
Another useful resource is the Mississippi Department of Wildlife, Fisheries, and Parks. They focus on wildlife management and conservation. If residents are facing issues with nuisance wildlife, such as raccoons, squirrels, or bats, the department can provide guidance and connect them with licensed wildlife control operators.
For invasive plant and animal concerns, the Mississippi Department of Agriculture and Commerce is a reliable resource. They work to protect the state's agricultural industry and natural resources. The department's website provides information on invasive species and contact details for reporting sightings or seeking assistance.
Residents can also contact their local city or county government offices to inquire about specific pest control services or regulations that may be applicable to their area. Remember to always verify the accuracy of contact information before reaching out to any of these resources, as it may change over time.