One of the strongest money-back guarantees in the industry

Rigorous technician training program

Initial inspections for termite and bed bug infestations
Same day service
if you call by noon
30 Day money-back guarantee
Nowadays it's difficult to receive exceptional service in the Denver Metro, Orkin Manager Matthew Saunders clearly bucks that trend….. He was professional, informative and meticulous. Greatly appreciated!
Marlon B. via google
This was my first experience with a bug service. The Orkin guy was efficient and respectful of our belongings. I am looking forward to see how effective this first treatment will be.
Jessica D. via google
With their service we were able to eliminate all the mice at our home within a few months. Very impressive and professional. I recommend them for any mice related problems.
Mohan A. via google
Our appt was scheduled for between 2 and 4pm. At 3:45 Noone had come yet so we called Chris. He was in Ridgway and said he would be here in a out 45 min. Once he arrived he was pleasant and accommodating. But it would be important for Orkin to let us know they would arrive almost an hour after the latest time quoted to us.
Shirley H. via google
In addition to above comments, it was easy to reschedule with a phone call and the office relayed my current ant concerns to the person who came to my home. The person who regularly treats my home is always professional, well informed, polite, and personable.
Margi W. via google
Humane wildlife removal

Offers air purification services

Staff biologists with innovative solutions
Fast and Free
Phone Estimates
Limited Lifetime Warranty
Unlimited Free Retreatments
The representative looked over my property to assess the problem and told me what it would cost to get rid of the voles. He was professional and personable.
Pam M. via google
Sales and service teams are great at what they do, and have a passion for the animals they work with. Management however, could use a few training courses in following through on simple requests.
Tarra B. via google
Dominic did a great job.
Dan M. via google
Apparently the District Manager didn't get the memo as we sat and waited for another call that never came as promised yesterday. ****Update**** Eric called and came to the house himself. Did a complete inspection and provided a quote on the spot before leaving. We are undecided on using them or not yet and hope if we do move forward the communication issues are resolved.
Dave H. via yelp
Great service and very friendly crew. I would highly recommend them if you have pests.
Kara T. via google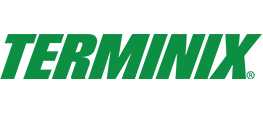 Over 90 years of industry experience with a focus on termites

Special termite bond contract provides homeowners significant cost savings

Widely available throughout the United States with 24/7 customer support
Save $50
on Pest Control Plan
Save 10%
on Rodent and Wildlife Control
Brandon Winholtz, our technician, went above and beyond. He was very thorough, courteous, knowledgeable, and competent. We really appreciate his care and attention to detail! We were very pleased with the level of service he provided to us.
Jim C. via google
We got invaded, wildlife need to stay outside not inside. Called and they came, very fast and efficient. We do have dogs I was concerned for but what they use was safe for our dogs.
Kat W. via google
Tech called before arrival. He was on time and very professional. He advised of all the procedures that he would be performing to take care of our pest and rodent issues. No evidence of the rodents so far. Pleased with Terminix.
Rosalind B. via google
Once I started a preventative program with Terminex all my problems have disappeared. I no longer have spiders in my basement. They also took care of a mouse problem I had very quickly. I tried on my own and never had success.
Maryanne R. via google
They were quick, on time, and professional. I appreciated being able to schedule my consultation online, and the service they provided was excellent. I was also surprised by their 6 month guarantee. A little on the expensive side, but definitely worth the money.
Rhonda T. via google
Nearby Cities
Service Area Map
Pest Control in Colorado
Residents of Colorado are likely to encounter a range of pests that can cause disruptions and potential health hazards. One common pest that residents may face is the Colorado potato beetle. These beetles are known for damaging potato crops and can quickly multiply, leading to significant agricultural losses. Implementing pest control measures can help protect crops and minimize the impact of these beetles on local agriculture.
Another pest that residents may encounter is the Western black widow spider. These venomous spiders can be found in various outdoor spaces, including woodpiles, sheds, and gardens. Their bites can result in severe symptoms, making it crucial to address any infestations promptly. Seeking professional pest control services can help ensure the safe removal of these spiders and reduce the risk of potentially dangerous encounters.
Additionally, Colorado residents may also deal with rodent infestations, particularly from mice and rats. These pests can cause extensive damage to homes and properties by gnawing on electrical wires, insulation, and structural elements. Moreover, rodents can carry diseases and contaminate food sources, posing a risk to human health. Engaging the services of a pest control expert can help identify and eliminate rodent infestations, safeguarding homes and promoting a healthier living environment for residents.
Pest Infestations All Year Long in Colorado
Colorado is home to a diverse range of pests throughout the year, making pest control services crucial for maintaining a safe and comfortable environment. Whether it's the harsh winters or the hot summers, pests can find their way into homes, businesses, and outdoor spaces, causing various problems. Here is a month-by-month breakdown of the importance of pest control in Colorado:
January: Rodents seek warmth indoors during the cold winter months, increasing the need for pest control to prevent infestations.
February: Termites become active during this time, posing a threat to wooden structures.
March: As the weather begins to warm up, ants and spiders start to emerge, requiring preventive measures to keep them at bay.
April: Mosquitoes start to breed, necessitating pest control to reduce the risk of mosquito-borne diseases.
May: Bees and wasps become more active, making it essential to address any nesting issues to ensure safety.
June: With the arrival of summer, ticks become a concern, and prompt pest control measures can prevent tick-borne illnesses.
July: Flies are prevalent during this month, and effective pest control can help maintain hygienic conditions.
August: Bed bugs are a common issue during vacation season, making pest control vital for hotels and residences.
September: Rodents begin searching for shelter as temperatures drop, requiring preventative measures.
October: Spiders seek shelter indoors as fall arrives, making pest control important for homeowners.
November: As temperatures continue to decrease, pests like mice and rats become more active indoors, necessitating pest control services.
December: Pests such as cockroaches can thrive in warm indoor environments during winter, highlighting the need for ongoing pest control.
Pest control services are essential year-round to prevent infestations and protect against property damage.
Regular inspections and treatments help identify and eradicate pests before they become a significant problem.
Professional pest control technicians have the expertise to address specific pest issues and provide tailored solutions.
Pest control reduces the risk of health concerns associated with pests, such as allergies, bites, and the spread of diseases.
Effective pest management promotes a safe, clean, and comfortable living and working environment for residents and employees.
Remember, staying proactive with pest control throughout the year is crucial for maintaining a pest-free environment in Colorado.
More Information on Pests in Colorado
Colorado offers a range of resources to assist residents with pest, wildlife, and animal control, as well as invasive plant and animal issues. One valuable resource is the Colorado Department of Agriculture's Pest Control Division. They provide information and guidance on managing pests, including insects, rodents, and weeds. You can reach them at (303) 869-9051 or visit their website at www.colorado.gov/ag/pac.
For wildlife-related concerns, the Colorado Parks and Wildlife agency is an excellent source of information. They can provide guidance on dealing with nuisance wildlife, such as raccoons, squirrels, or skunks. You can contact them at (303) 297-1192 or explore their website at cpw.state.co.us.
Invasive plant and animal issues can be addressed through the Colorado Weed Management Association. They offer resources and assistance for controlling invasive plants that can harm the local ecosystem. You can find more information on their website at www.cwma.org.
Remember, it is essential to follow the proper procedures and regulations when dealing with pests, wildlife, and invasive species. Consulting these resources can help you navigate these challenges effectively and responsibly.