WHAT IS THE BEST CAR SEAT FOR YOUR CHILD'S AGE?
The prime concern of any parent, anywhere, is the safety and well-being of their child. This is especially important when driving a car, as you need to focus on the road and not on whether your child is tightly fastened to the seat or not. Sadly, many children and infants are injured, or worse, every year in traffic because of inadequate or non-existent safety seats. This is easily preventable and you, as a current or expecting parent, should inform yourself on the right type of seat that will work for your child.
There are four main categories of child safety seats, determined by age and include rear-facing car seats, forward-facing car seats, seat belt-positioning booster car seats, and all-in-one car seats. This should not confuse you as the age is only cited for what is the usual size of an average child, even though the correct measurement is the size of the child.
Children today are somewhat larger and grow faster than they did in the past, and you should never make your child uncomfortable, as beside from being quite irritating for the child, it is also unsafe. A strong, firm, and comfortable seat will provide the best protection for your child. When picking out the best car seat for your child, you need to take care of the length (or height) of the child and their weight.
The American Academy of Pediatrics (AAP) publishes a list of car seats and their recommendations, which you are able to see on their website. In any case, it will be written on the seat the recommended range of the size of the child for the seat, which will be your main guide in discerning if that seat is the right pick for you.
Infants And Toddlers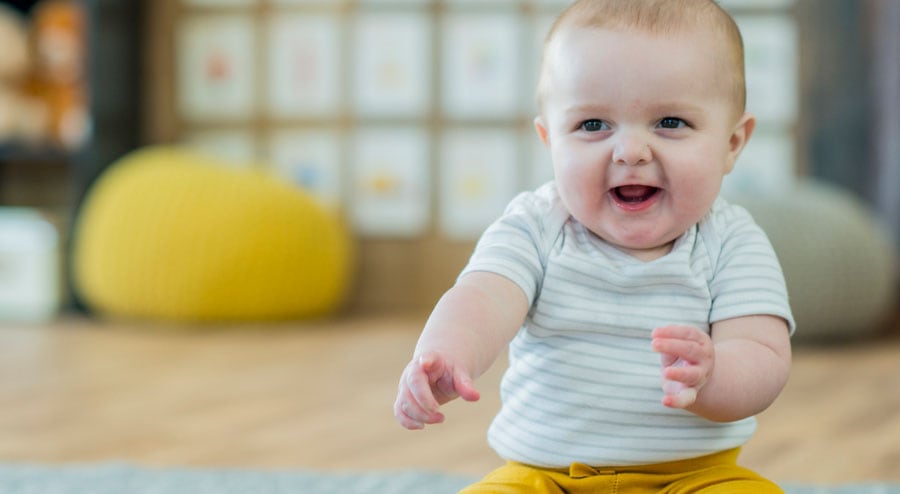 For the youngest of our passengers, the AAP recommends a rear-facing car seat, which ensures the greatest safety for the child. While the official designation for this type of infant car seat is up to two years of age, the recommendation is for the child to use a rear-facing seat for as long as it can fit inside it, either by height or by weight.
The usual height (sometimes referred to as length) limit is 32'' and up to 35 lbs for weight, which often includes children over the age of two. If your child can still fit inside this limit, it is best for you to keep the rear-facing seat for safety reasons. Although when talking about this type of infant seat the usual description is the small, removable seat with a handle on top, there are multiple kinds of rear-facing seats which all have different advantages.
Aside from the rear-only seat, there are the convertible seats and the 3-in-1 seats (also known as the all-in-one car seat). The usual infant rear-facing seats have two main advantages: they usually come with a handle on the top and a base at the bottom, which can prove to be quite useful when taking your infant in and out of the vehicle, as well as when you have multiple vehicles as you can click the seat off of one base and on to another.
It should be mentioned that this kind of seat should be used only for travel, as it restricts the range of movement of the child. You may fall into the temptation to leave the child to sleep in the seat or feed it, but this should be avoided if at all possible, as prolonged stays in the seat are bad for the infant.
The second type is the convertible seat, which is larger than usual, but in exchange can be turned around in the front-facing position, prolonging the use of the seat. These seats usually don't have the base of the basic rear-facing models and are cumbersome to move around. If you are buying a new seat when your child is already neat the limit for a rear-facing model, this may be a good choice to reduce the overall costs.
The biggest model is the 3-in-1 which can act as a rear-facing seat, a front-facing seat, and as a booster seat. These seats are quite large and are too much of a hassle to move regularly. Before buying such a safety seat, you would also need to check if it can fit your vehicle in the rear-facing position, as even most sedans are too small for this use. Where the 3-in-1 shines is when there is a van dedicated to transporting multiple children, as it is the most versatile.
Toddlers And Preschoolers
As all parents know, children grow at an exponential rate and it will be before you know it until your child can't fit in the rear-facing safety seat and will need something more suitable to their ever-increasing size. Once the child passes 35 lbs, which is usually around two years of age, you should start thinking about a front-facing safety seat, or a harness, that will keep your child safe and comfortable. It is very important to approach this task seriously, as installing a front-facing seat is not always as easy as it seems.
You should always refer to the manual and check how the seat is fitted into the car, as to prevent any detachments or making the child uncomfortable. The best car seat for your child in this period is determined by the size of the child, size of the car and your budget. Sometimes, it is better to opt for a more versatile model that can be used for a longer period, than to change the seat often, making for gaps in-between where your child will not fit the seat.
The smallest type it the aforementioned convertible seat that has been used as a rear-facing seat. These seats can be used by children up to 50 pounds and can be quite useful in the transition period. In some cases, the convertible seat can be used up to four years of age and provide adequate safety to the child.
The larger type is the combination seat with harness, which allows for weights up to 90 lbs. These seats can come with or without a booster harness and can be used for a long time, even up to the age of twelve as some models allow for a child to weigh up to 120 lbs. There is also the intermediary model, which has now been discontinued, as a front-facing only model. This model provides the most comfort to the child but will be outgrown quite quickly.
The last type is the safety vest that allows for weights between 20 and 170 pounds. This model is somewhat complicated to use but can come in quite handy when the vehicle only has a lap belt on the back seat. It is also preferable for some special need children or those who exceed the weight limit on smaller models.
School-Aged Children
Even though at this point it will become increasingly difficult to explain to your child why they can't "call shotgun" just yet, it is of prime importance for your child to have a safety seat that is adequate to their size and age. Most accidents happen in the period between eight and eleven years and a booster seat is used to ensure a safe hold of the belt to your child.
The two main types of booster seats are those with and those without a back booster. If your child is smaller in stature, it is best for them to have a safety seat that has a back, as it will provide a tighter fit with the belt. For larger children, there is the backless option, and this one can be used until the child can use the seatbelt comfortably without assistance, what usually comes around twelve years of age.
While some booster seats can be secured to the car seat itself, most models don't have this option and rely just on fitting the existing car safety belt to the child more tightly. You should always check both with the safety seat instruction manual and with the vehicle manufacturer what are the best options for you and how to make the best choice in your circumstance. Probably the best editions that have come out in the recent years is the model with the Velcro bottom, that offers the best of both safety and comfort and can be detached easily from the seat.
Older Children
It is advisable for your child to use a safety seat until the age of 12 and to always be in the back seat until they are at least 13. There are a few tell signs when your child is ready to sit without a booster or any aid, the primary sign being the comfortable position of the child when sitting in the back seat.
If the child can sit upright, back touching the seat without slouching, with their feet comfortably rested on the bottom, they are without a need to use any sitting aids any more. The upper belt must be straight over the chest and the lap belt must be over the thighs and not the stomach.
As usual, the biggest sign is the comfort of the children, as it should be possible for them to sit in the back seat unaided for prolonged periods without a problem. If the child slouches, wiggles or moves a lot, maybe it would be better for them to use a booster for a little while longer, as it will benefit both their safety and their ease of travel.
Maintaining safety at home is something that cannot be accomplished by a single person but needs participation from everyone. There are various aspects that need to be looked into to ensure that home is a safe place for all the members. Safety features like smoke...
read more
If you're looking for an identity theft company that can provide fast alerts and overall identity protection, Identity Guard might be the one for you. Find out in our review.
read more
It is advisable for your child to use a safety seat until the age of 12 and to always be in the back seat until they are at least 13.
PrivacyGuard offers comprehensive identity theft protection, basic services to protect your personal information, and credit monitoring and reporting for customers to choose from. Find out more in our review.
You can find comprehensive identity theft protection packages at an affordable monthly rate with IDShield. Find out what else IDShield has to offer in our review.
IdentityForce is backed by a 100% recovery success rate and offers comprehensive plans to assure that your identity is protected. Learn more about IdentityForce's features in our review.