One of the greatest worries that parents have with their kids is that they might go to various places when they are away. For instance, you might think your child is going to the local store to pick up something, but in reality, is going to some other place that you do not want your child to head go.
Maybe your child was supposed to go to school, but they decided to sneak out instead. Perhaps your kid is playing with one's friends and might be getting out to some spot that might be far too dangerous or potentially harmful.
Even worse, there might be times when your children get lost while you are away from home. The threat is concerning not only because your children might be worried or confused, but also because your child could be a target for abduction or various criminal activities.
This is where the use of a GPS tracking device for children can come in handy. Such a tracker can be used on your child's body to help you see where your kid is located at all times. This all works with a GPS signal to review where someone is in real time.
Best of all, you do not have to struggle to get your kid to put on one of these GPS tracking devices. Many of today's models are fully wearable. You should still look at a few key points relating to any one of these trackers so your child will not be at much of a risk of being lost. This includes a few tips that will help you understand how such a unit as this can work.
How Does The Tracker Work?
A GPS tracker for kids uses a simple approach to keeping anyone easy to locate. To start with, a tracker uses a simple case that a child will wear. It will be sized to fit the child's wrist or arm although some models are flexible.
In some cases, a tracker is shaped like a bracelet or band. It can fit on one's arm with ease and can even be fastened to ensure the child will not try to take it off. Some models may come with a fashionable appearance that includes nice metallic or gem-like features. Whatever the case is, it should have a nice look your child will at least enjoy.
Other models may come with watch-like designs. This could include a screen that displays the time and even offers a few contact buttons.
The tracker uses a GPS unit on its inside part. This will link up to a satellite positioning system and read details on precisely where one is in real time.
As the tracker works, information on the unit's location travels to a mobile application on your smartphone or tablet. Some desktop and laptop programs are available too. You can use the program to get full information on where your child is in real time.
This gives you a full idea of where your child is located. The readout helps you see what is going on while confirming that your child is at school or another place. You will feel comfortable with where your child is when you can ensure his or her location in real time.
A Helpful Battery Life
You will not have to worry about a GPS tracker wearing out in the middle of the day. Many trackers have batteries that last for days at a time. You just have to plug in a tracker into a charging unit or wall outlet to get the battery working right. The amount of time that a battery lasts for varies by model, but it should be easy to get everything charged up and ready to work well enough.
The battery should be housed well inside the tracker. It can last for hundreds of charges in its lifetime although the quality of that battery will vary based on whatever you might be using. You can always charge the battery overnight to ensure a long battery life.
Waterproof Features
It is no surprise that kids can get messy. Of course, some kids might be stuck in rainy or snowy conditions when heading out to school. A waterproof design on a tracker is a necessity to have. A band or watch should use a solid and thick body that deflects water quite well.
A waterproof tracker is ideal for typical rainy or snowy conditions. Be advised, though, that most trackers are not designed to be immersed in water for a while. That is, it is not advisable for anyone to wear a tracker while swimming or getting into any pools of water for any reason. Then again, it would be difficult for a tracker to produce strong GPS signals if it was underwater.
History Readouts
A convenient feature of many trackers is that they can read where your child has been during a period. A history feature could record data on where your child is at certain points in the day. It might record information on where one was every two to ten minutes at a time. This information can be recorded and then read on your mobile device. You will have a full idea of what is going on with your child and where one is located when this feature is used.
Contact Features
Many trackers use contact buttons. With this, your child can press a button to send a signal out to you. This might entail your child asking you to pick them up from somewhere.
Depending on the product, some trackers might include screens that list printed messages. You could write a small message that will be sent directly to the tracker. This could let your child know that you are coming over or something else of importance.
You would have to be cautious when figuring out who you are going to list on the contact system. You would have to save & exit your mobile phone number list in most cases so you can get a direct real-time signal that your child is calling you for something.
Also, the contact system would work off of a GSM network. This is the basic network that is used throughout the world for transmitting cellular signals between devices. When used accordingly, the tracker will alert you right away when your child needs something for any reason.
Range Alerts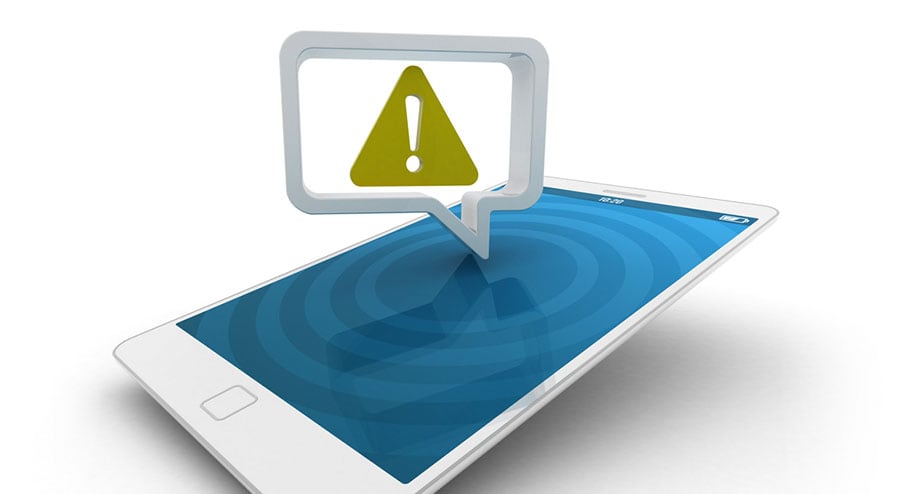 One attractive thing about some GPS trackers is that they can include range alerts. You can program a tracker through a computer to warn you of cases where your kid goes outside of a geographical range. You will be informed when your child gets out of that range with an alert on your mobile device. The programming features you would use should be analyzed well.
Tips For Use
It is vital to get one of these GPS trackers ready for your child to wear. But you should use a few important tips when getting one of them ready:
Look at how well a tracker can fit onto your child's body. It should be easy to put on.
Find a model that does not look overly suspicious. Many trackers are made with watch-like bodies because they look attractive to kids and do not draw too much attention.
See how well your child can handle one of these trackers. A bracelet or other item should not cause one's skin to feel irritated or add too much weight to one's body.
Review the app that a tracker comes with. The program should be easy to use without being overly complicated.
Check out how any contact features on the device are laid out. You might have to link a tracker up to a computer to program the numbers that it will link up to. This keeps kids from toying around with the settings and changing the numbers on their own.
See how well the battery works. Look at how you can charge it up and that it is a battery that will not be exposed to anything or possibly be easy to tamper with.
Look at the connectivity points on a tracker. A proper GSM connection is needed so any signals that come from a tracker's contact buttons will move out to any mobile device you have.
Look at how detailed and accurate the messages are on your app. These messages should be detailed enough to help you see exactly what is happening.
Talk with your child about how to use a tracker responsibly. Let your kid know about how it works, what buttons are involved and so on. Explain everything so your kid will feel more comfortable with this.
A wearable GPS tracker for kids will make a real difference when it comes to sending you information on where your child is while also ensuring the safety of your young one. The simple layout and design of such a device keeps you in the know in real time and gives you peace of mind. It could be one of the most important products you ever get for your child.