Servicing customers for more than 90 years

GreenPro certified for eco-friendly treatments

Qualified entomologists support technicians and management teams
Save $50
Off First Service
I have a bi-level home w/ ENORMOUS WOLF SPIDERS in my garage that connects to my bottom living room, while we have not completely eradicated the issue yet, my reason for leaving a review is really about my technician, Dominique Day. He is amazing. He is so friendly, helpful, professional, and always on time. I think he deserves recognition from leadership. I will continue to use Ehrlich, even though we haven not fully resolved my spider issue, because of Dominique.
Keah P.via Google
Second time using Ehrlich's. Rick was pleasant, personable and informative.
Cindy L.via Google
My service tech is awesome. He makes sure my home is pest free. Only thing I don't care for is the scheduling tool they have moved to. Sometimes a 2-3 day notice isn't the most convenient to schedule around. It would be ideal if when my service tech was leaving we could discuss a mutually convenient time to schedule ahead.
Patty P.via Google
We had Chris today who can by and he was so polite and great. Actually, all of the people from your company that came by were excellent! We also had another guy named Darrell that came by a few months ago and he was just so knowledgeable and just a great guy! Please let them know that they did a really awesome job! Thank you!!!
Sara B.via Google
One of the strongest money-back guarantees in the industry

Rigorous technician training program

Initial inspections for termite and bed bug infestations
Same day service
if you call by noon
30 Day money-back guarantee
Love the team at this Orkin service. They provide great service, treating the specific issues if needed. They are also super responsive and have accommodated me countless times, always with a professional and friendly demeanor.
Sharon B. via google
David & Jason found other areas where the bats & mice were coming in the house. This is the 4 th visit since the work was done, initially. They were thorough in their efforts. We'll see if this remedies the problem, at last.
Regina C. via google
Orkin was very thorough and knowledgeable on the services we requested and needed. They were very quick at getting out for a quote and then setting an appointment for the service. Thank you.
Amanda M. via google
Service man always let us know when he would be there and followed up when he was on his way. Was always very professional and courteous. Product worked and ants are gone.
Don H. via google
Michael Ellis was very nice and quick to respond to all my questions. He came out to our house 3 times before having our initial treatment. The men that came to house the day of treatment were nice and seemed to know what they were doing. They placed all of our termite treatment outside of our house and then came into our house to place in wall foam treatment. I have no complaints as of now. They did a fantastic job.
Whitney J. via google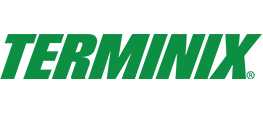 Over 90 years of industry experience with a focus on termites

Special termite bond contract provides homeowners significant cost savings

Widely available throughout the United States with 24/7 customer support
Save $50
on Pest Control Plan
Save 10%
on Rodent and Wildlife Control
The salesman was very friendly and prompt on appt. time. Explained everything. He gave me his cell number and said if I ever had a ? dont hesitate to call or text. That's a plus in my book. The crew that did the install was very friendly and professional. They all worked together very well and they cleaned up when they finished. That is something you dont see much of anymore. I usually have to go behind someone and clean up the mess. It looks like they were never even here. Plus there was a lattes work that needed taken down for them to get in and out and when I went to put it up it was already done. Wow. You have a very good crew. I would hate to loose anyone on that crew.
Renee S. via google
Technician Mason is very kind and pleasant. He is thorough and efficient and took time to answer all my questions.
Melissa L. via google
Guys did a great job inspecting and treating my house. Also gave me a great deal on general pest treatment since I was dealing with stubborn termite swarms and needed services anyway even noticed my bathtub drain leaking in my crawl space thanks to all the technicians keep up the great work.
Billy C. via google
From start to finish the Terminix team members were incredibly understanding and helpful. From my initial consultation with Mason to the "emergency" call to Roger that was needed due to issues Mason found in the crawlspace to the fabulous work done by Nate and his crew to repair and prevent future problems, the service has been exceptional.
Matt M. via google
We had a rodent problem in the attic. Terminex removed all the old insulation and the feces. Sanitized and insulated with a rodent prevent insulation
David K. via google
Nearby Cities
Service Area Map
Pest Invaders of West Virginia
West Virginia residents may encounter a range of pests that can disrupt their daily lives or cause damage to their properties. Among the most common pests in the state are ants, termites, rodents, and mosquitoes. These pests can be found both in rural areas and urban settings, posing various challenges to homeowners and businesses alike.
Ants, such as carpenter ants and pavement ants, are known for their ability to infiltrate homes and establish colonies. They can contaminate food and cause structural damage. Termites are another major concern, as they can silently devour wooden structures, including the foundation of a property, leading to costly repairs. Rodents like mice and rats can transmit diseases, damage property, and contaminate food. Finally, mosquitoes are not only bothersome pests that cause itchy bites, but they can also carry diseases such as West Nile virus and Zika virus.
To ensure the well-being and comfort of residents, it is advisable to seek professional pest control services. Expert exterminators in West Virginia have the local knowledge and expertise to effectively identify, eliminate, and prevent pest infestations. Through their comprehensive inspections and targeted treatments, these professionals can help safeguard homes and businesses from the nuisance and potential risks associated with pests. By addressing pest issues promptly, residents can maintain a clean and healthy environment for themselves and their families.
West Virginia Requires Year Round Pest Control
West Virginia residents know the importance of keeping their homes and businesses free from pests. With the local expertise of a pest control exterminator, they can ensure a safe and comfortable environment throughout the year. Whether it's dealing with termites, rodents, or bed bugs, professional pest control services are essential to maintain a pest-free space. By addressing pest problems promptly, individuals can prevent potential damage to their property and reduce the risk of health issues associated with pests. The following are the key reasons why pest control service is important in West Virginia:
January: Cold weather drives pests indoors, making it important to seal entry points and prevent infestations.
April: Springtime brings an increase in ant activity, requiring professional treatment to eliminate colonies and prevent further issues.
July: Mosquitoes become a significant concern during the summer months, and professional pest control can help reduce their population and minimize the risk of diseases.
October: As temperatures drop, rodents seek warmth indoors. A pest control expert can identify entry points and implement effective measures to prevent their entry.
Preventing pest infestations and tackling existing ones promptly is crucial to maintaining a pest-free environment in West Virginia. Trusting a local pest control exterminator ensures the expertise and knowledge needed to address specific pest challenges in the state.
West Virginia Pest Resources
West Virginia, nestled in the Appalachian Mountains, offers a range of resources to assist residents with pest control and wildlife challenges. The West Virginia Department of Natural Resources (WVDNR) is a valuable state resource for addressing invasive species and wildlife concerns. They provide guidance on managing wildlife populations and can offer advice on dealing with pests such as raccoons, skunks, or bats. You can reach the WVDNR at 304-558-2771 or visit their website at www.wvdnr.gov for more information.
For residents facing invasive plant issues, the West Virginia Native Plant Society (WVNPS) is an excellent resource. They promote the use of native plants and can provide information on identifying and managing invasive species. If you need assistance with invasive plants, you can contact the WVNPS through their website at www.wvnps.org or by emailing [email protected].
If you're looking for local assistance, many West Virginia county extension offices have knowledgeable staff who can help with pest and wildlife control. These offices are a part of the West Virginia University Extension Service and can provide county-specific information and resources. To find your local county extension office, visit the West Virginia University Extension Service website at extension.wvu.edu and search for your county.
Remember to reach out to these resources for accurate and reliable information on pest, wildlife, and invasive species control in West Virginia. Stay informed and take effective measures to protect your property and the environment.