One of the strongest money-back guarantees in the industry

Rigorous technician training program

Initial inspections for termite and bed bug infestations
Same day service
if you call by noon
30 Day money-back guarantee
I thought it was really nice that "Steve" my orkin guys called me when he was finishing up at our cabin(in Wis. Dells Camp Delton)and let me know what he did! Loved it!!! If only all of the would do this! The Gillinghams
Tammy G. via google
Technician was late to the appointment, he sent an on the way notice @ 12:41pm and arrived @ 2:10pm with no apologies… He advised no outside treatment would be done until next visit when I was advised it would take place first appointment.
Jolette R. via google
Our technician has been great and responsive. She has been excellent to work with and we appreciate that she knows our house and prior history having been on-site before.
Ryan P. via google
The technician was very professional. He took the time to properly inspect the house, inside and outside. Once the technician was done with the inspection, he started to setup the traps. After he was done, he took the time to explain what he did and where the traps were set.
JC C. S. via google
Orkin new service tech/Bill, just walked through my residence & garage to check for signs of pest/rodent activity. A service I have had done routinely for past 3-years. Bill was on time, friendly, courteous and polite. He was thorough and professional carrying out his duties. It was my pleasure to meet Bill and I feel comfortable for his return visits in the future.
Jyoti B. via google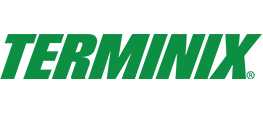 Over 90 years of industry experience with a focus on termites

Special termite bond contract provides homeowners significant cost savings

Widely available throughout the United States with 24/7 customer support
Save $50
on Pest Control Plan
Save 10%
on Rodent and Wildlife Control
The Terminix service technician was friendly and personable to my wife. He answered all questions and educated her on what to expect including the timeline that the treatment should work.
Andrew C. via google
Very pleased with professional tech, Brian. He was careful to explain the purpose and function of gel placed in a caulk crack by sink, avoiding exposure to food, etc, there, and explaining the spray barrier around perimeter of house. He identified the type of ants and probable entrance, assured us we could call for no charge additional visit within 3 weeks, if problem not cleared up.
Carole M. via google
Connor was our inspector and he was super friendly and willing to answer any/all of my incessant questions. I'm grateful we do not have bedbugs, as was "suggested"by my parter's ex-wife, but I would happily use their services in the future for pest control! For reference: We live in the country in a 120+ year old farmhouse, and it needs to be better sealed (doors etc) so we do get a lot of insects in here (ugh)- just NOT bedbugs!
Kat S. via google
Service is always timely. I appreciate being notified prior to the visit. John, our service technician is always professional and listens to our comments and questions and provides advice and feedback when we need something to help alleviate insects and critters. The service itself keeps the bugs away between applications all year round. If something comes up, a call to Terminix sends help. We've used Terminex for many years and have always been satisfied.
Madeline M. via google
Terminix has provided service to my house for years. I live next to a field so bugs and mice issues can be a problem. The service provided by Terminex does a good job keeping these issues undercontrol. The service personnel are are always friendly and polite and usually the same person does the service unless they are on vacation. I am very pleased with my Terminix service.
Janet M. via google
They offer specialized, local knowledge of the pests

Residential and commercial services offered

Same-day service
The customer service from Hawx has always been exceptional. The service technicians are knowledgeable and professional. Connors Trader went the extra mile to make sure he listened to our needs regarding the ant problem we had. He did a wonderful job on our property.
Larry G.via Google
Jordan has provided the most complete service since I've been a client. He even sprayed on my deck, which no one else has done. If these are new directions to the techs, hooray. If not, he did the best service. Thanks for putting him on my route.
Sue B.via Google
I would like to thank Jeff for doing a great job today. In fact, I would like to request him in the future. Y'all were supposed to provide service a couple of weeks ago, and your guy showed up without the equipment to service the inside of my house. To be honest, I almost called you to cancel my service then. Instead I rescheduled. Today Jeff did exactly what I signed up for, but too often you don't provide. He sprayed indoors and out, swept my eaves for spider webs and took care of a couple of wasp nests. He did a great job. Thank you very much.
Rick T.via Google
Very polite and wearing a mask (I appreciate that). Introduced himself and asked if any particular place was heavy with mosquitoes, I told him I work in my garage with the door open and he made sure to get that side of the house thoroughly.
Steven W.via Google
Montana was pleasant and most helpful in taking care of the service requested. We are happy and pleased with great service and the professional assistance given. SHB
Steve C.via Google
Nearby Cities
Service Area Map
Common Pest Problems
Residents of Wisconsin may encounter various pests that can cause nuisance and potential health risks in their homes. One common pest issue in the state is rodents, such as mice and rats. These small creatures can quickly multiply and find their way into buildings, where they contaminate food, damage property, and spread diseases. Additionally, Wisconsin's colder climate makes it an attractive destination for pests seeking shelter, including spiders and ants. These pests can infiltrate homes in search of warmth and food, creating annoyance and potential structural damage.
While some residents may attempt DIY pest control methods, it is often more effective to seek professional pest control services. Trained experts possess the knowledge and tools to identify the specific pest problems, develop targeted treatment plans, and ensure long-term pest management. By opting for professional assistance, homeowners can address pest issues promptly, preventing further damage and reducing the risks associated with pest infestations.
Protecting your home and family from pests is crucial, and seeking the expertise of local pest control professionals in Wisconsin ensures efficient and reliable pest management solutions.
Pest Infestations All Year Long in Wisconsin
Pest Control Exterminator in Wisconsin:
When it comes to pest control, it is crucial to have a local expert who understands the unique challenges faced in Wisconsin. With its diverse landscape and changing climate, the state is susceptible to various pests throughout the year. From annoying mosquitoes in the summer to rodents seeking warmth in the winter, pests can be a nuisance and potentially pose health risks. Hiring a professional pest control service ensures that your home or business remains pest-free and provides peace of mind. Here's a month-by-month breakdown of the importance of pest control in Wisconsin:
January:
Rodents seek shelter indoors to escape the cold weather.
February:
Raccoons may start to breed, leading to increased activity.
March:
Termites become more active as the weather warms up.
April:
Ants start foraging in search of food sources.
May:
Mosquitoes emerge, posing a threat to outdoor activities.
June:
Carpenter bees become active, causing damage to wooden structures.
July:
Wasps and hornets reach their peak activity, increasing the risk of stings.
August:
Spiders enter homes in search of mates.
September:
Boxelder bugs and ladybugs start seeking shelter indoors.
October:
Rodent activity increases as they prepare for winter.
November:
Cluster flies seek refuge inside for hibernation.
December:
Bed bugs become more prevalent as people travel and gather indoors for the holidays.
Maintaining regular pest control services throughout the year helps prevent infestations, protects your property, and ensures the well-being of your family or customers. Trusting a local pest control exterminator in Wisconsin is the best way to address these pest concerns effectively.
Pest Resources in Wisconsin
Wisconsin, known as the Badger State, is blessed with diverse landscapes that provide habitat for a wide variety of wildlife and plant species. As a result, state residents may encounter challenges related to pest, wildlife, and animal control, as well as invasive plant and animal issues. Fortunately, there are numerous resources available to assist with these concerns.
The Wisconsin Department of Natural Resources (DNR) serves as a valuable resource for residents seeking information and assistance with pest and wildlife management. They offer guidance on dealing with nuisance wildlife and provide information on licensed wildlife control operators who can help resolve animal-related issues. The DNR also educates the public about invasive species and provides resources for reporting and managing invasive plants and animals.
Additionally, the University of Wisconsin Cooperative Extension provides expertise and resources on a range of pest and wildlife-related topics. They offer educational programs and publications that address common pest problems and provide guidance on integrated pest management practices. Local county extension offices can provide specific information and contact details for extension specialists who can assist with pest and wildlife inquiries.
For further assistance, residents can contact the Wisconsin Department of Agriculture, Trade, and Consumer Protection. They offer resources and information related to pest and animal control, including licensed pesticide applicators and animal control officers who can address specific concerns.
Remember, it's always important to reach out to the appropriate authorities or professionals when dealing with pest, wildlife, and invasive species issues. They have the expertise and knowledge to help protect both our environment and our communities.