One of the strongest money-back guarantees in the industry

Rigorous technician training program

Initial inspections for termite and bed bug infestations
Same day service
if you call by noon
30 Day money-back guarantee
Incredible customer service! The guy who came and sprayed my house took his time and really got every single place. He was very friendly and professional! He was very confident in what he was spraying which left me with a lot of comfort. I'm so thankful I chose Okrin!
Becca G.via Google
Very professional. Already seeing results. Very pleased with your company.
Lynda B.via Google
Had extensive damage in our crawlspace from moisture and rodent problems. Got in contact with Orkin and set up an inspection to see what it was going to take to get it fixed. David came out and did a very thorough inspection and showed me pictures of the damage in the crawlspace and different options on repairing it. Once a plan was decided, the guys at Orkin came out and spent lots of time repairing everything and encapsulating our crawlspace. This project took almost a month due to all the damage that had been done but the guys at Orkin got it done. Our crawlspace is now clean and the problem before is no longer. David and his guys at Orkin are very professional and get the job done right. Plan on continuing business with Orkin for all of our pest control needs!
Cody T.via Google
Been using them for years. Professional & efficient! Great service!
Beth W.via Google
For some reason had to do hard credit check to do payments to company. Still a good company despite that. Not a fan of pretty much taking out a loan for service.
Taft C.via Google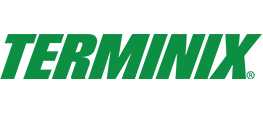 Over 90 years of industry experience with a focus on termites

Special termite bond contract provides homeowners significant cost savings

Widely available throughout the United States with 24/7 customer support
Save $50
on Pest Control Plan
Save 10%
on Rodent and Wildlife Control
Installation of gutter guards went so well I was so impressed with the salesman, Jason, and the service of the Installation went great. Such peace of mind knowing I will never have to get up on a ladder as well as follow up by your company!
Tracie T. via google
2 year contract is a little off putting but keeping out termites is a must. Lead Inspector Dean out of RI was awesome. Knowledgeable, friendly and not pushing sales at all.
James S. via google
We had 2 different things going on at once.Insulation replacement in attic. Everyone of was so nice, very informative. They go over everything step by step answer any questions you have. They are extremely neat and clean. I never would have know they were here if I didn't see them. They're all very thorough. There fantastic!
Barbara H. via google
Whenever Terminix is coming out to service my house they always send an email and text message telling me what day they are coming out and who will be doing the work. They text me a message when they are done and send me an email on what work was done and any instructions that I might have to do after they leave. They are always on time and do a great job. I highly recommend them.
Kenneth S. via google
I always always stick with terminix they're my go to for when flea season comes around purchasing their quarterly service allows them to come back in between services at no cost so that's an awesome benefit!! Super friendly and on time! I definitely recommend them super affordable!
Melinda M. via google
Nearby Cities
Service Area Map
Don't Let Pests Invade Your Home
Rhode Island residents may encounter various pests throughout the year, requiring the assistance of professional pest control services. One common nuisance in the state is the presence of ants, particularly carpenter ants. These small yet persistent insects can infest homes, causing structural damage by tunneling through wood. Another pest that residents often face is the common house mouse. These rodents are not only unsightly but can also be carriers of diseases, posing health risks to humans.
Furthermore, Rhode Island's coastal location means that residents may also deal with pests like mosquitoes and ticks. These insects can transmit diseases such as Lyme disease and West Nile virus, making their presence a cause for concern. Additionally, Rhode Island is known for its humid climate, which creates an ideal environment for pests like cockroaches and termites. These resilient pests can multiply quickly and cause extensive damage to properties if left unchecked.
To ensure a pest-free environment, it is advisable for Rhode Island residents to seek professional pest control services. By engaging experts with local expertise, residents can effectively identify and address pest infestations while minimizing the risk of further damage or health hazards caused by pests. Their knowledge and experience in dealing with Rhode Island's specific pest challenges make them invaluable in safeguarding homes and promoting peace of mind for residents.
Annual Pest Control Service
Rhode Island Pest Control is a locally trusted expert in pest extermination services. With their extensive knowledge and experience, they provide effective solutions to address pest problems specifically found in the state of Rhode Island. Their team is committed to delivering professional and reliable services to ensure the safety and well-being of their clients.
Pest control services are vital year-round in Rhode Island to mitigate the risks associated with various pests. Here's a breakdown of the importance of pest control throughout the year:
January: During the winter months, rodents seek shelter and warmth indoors, posing a threat to homes and businesses.
April: As the weather warms up, termites become active and can cause significant structural damage if left unaddressed.
July: With the summer comes an increase in mosquito activity, which can lead to the spread of diseases such as West Nile virus and Eastern Equine Encephalitis (EEE).
October: As temperatures drop, ants and cockroaches seek refuge indoors, making it crucial to prevent infestations.
December: The holiday season attracts pests like rodents, spiders, and pantry pests, emphasizing the need for preventive measures.
Protecting your property throughout the year from pests is essential to maintain a clean and healthy environment. Trust the expertise of Rhode Island Pest Control to safeguard your home or business from pest-related issues.
Rhode Island Pest Resources
Rhode Island offers a range of resources to assist residents with pest, wildlife, and animal control, as well as invasive plant and animal issues. The Rhode Island Department of Environmental Management (RIDEM) is a valuable resource for information and guidance. You can visit their website at www.dem.ri.gov or contact them via phone at (401) 222-4700.
For pest control matters, the University of Rhode Island Cooperative Extension provides useful information on their website at www.uri.edu/ce. They offer guidance on identifying and managing pests commonly found in Rhode Island, along with tips on prevention and control methods. Additionally, the Rhode Island Pest Management Association (RIPMA) can be contacted at (401) 273-4400 for assistance in locating licensed pest control professionals in your area.
When it comes to wildlife and animal control, the Rhode Island Department of Environmental Management has a Wildlife Program that can be reached at (401) 789-0281. They can provide information on dealing with nuisance wildlife, such as raccoons, squirrels, and skunks. If you encounter invasive plant or animal issues, the Rhode Island Invasive Species Council can offer guidance. They can be contacted at (401) 874-2905.
Remember, it's essential to consult with appropriate authorities or professionals for specific pest, wildlife, or invasive species concerns to ensure accurate information and appropriate action.