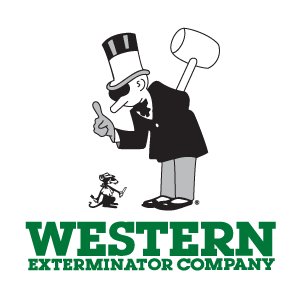 Free inspections include attics, chimneys, cracks in foundation, and roofs

Targeted services for Southwest and Pacific Coast customers

Uses Integrated Pest Management for long-term treatment and prevention
This is my second home using Western Exterminator. I've been a customer for over 20 years. My service is every other month on the exterior - front and back yard. I have had the interior done maybe 3 times! Occasionally I've had a little ant problem in the backyard but it's always due to the weather. They have always taken care of any issues, even if it's between my normal service! They've come out at no extra charge. Very reliable company, very good employees!
Sonda H.via Google
Travis always provides excellent customer service. He listens to my concerns and answers my questions. He's always on time. I appreciate and trust Travis
Susan M.via Google
The same exterminator came by that I have worked with in the past. He was very nice. He checked an additional area in the house to make sore out wasn't new damage, it wasn't. He was very professional and pleasant.
Greta L.via Google
We had a personable efficient tech today. But the previous 3 appts were cancelled causing us to question continuing with this company. We'll see what happens with the next appt.
Ger H.via Google
One of the strongest money-back guarantees in the industry

Rigorous technician training program

Initial inspections for termite and bed bug infestations
Same day service
if you call by noon
30 Day money-back guarantee
Awesome young man, did a great job and got everywhere I needed it to be sprayed. Very nice and professional. Thank you all, no more spiders and bugs for me. Job well done.
Lola L. via google
I had big wasp nest above my front door. They came up to take care of it within a day, very thorough, professional, explained every step of the way. Orkin was only one that was transparent about their prices, and clear about what they would do! Would use them again if something comes up in future!
Susan P. via google
Caleb was outstanding. He listened carefully to the information I provided. He was alert to and made me aware of other potential problems. He gave me helpful tips for eliminating some pests. He did a thorough assessment and sprayed extensively with a commitment to follow up. He was knowledgeable and efficient, very professional and pleasant. His service represents the excellent customer service standards of Orkin. Thank you to Caleb and the Orkin team!
Anne S. via google
Great service. Our tech that services our house is always on-time and seems to genuinely care about our experience. Orkin's team is super professional on the phone and always answers any questions we might have. Happy with our service.
Skyler P. via google
Love this company. We have an amazing guy right now. For like a year we had one that did not seem to like his job but the new guy is amazing. Love him and he is super responsive and listens.
Barbara L. via google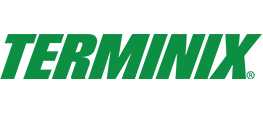 Over 90 years of industry experience with a focus on termites

Special termite bond contract provides homeowners significant cost savings

Widely available throughout the United States with 24/7 customer support
Save $50
on Pest Control Plan
Save 10%
on Rodent and Wildlife Control
I recently had the pleasure of utilizing the services of Terminex Central Oregon Pest Control, and I must say, they exceeded my expectations in every way. From the moment I contacted them about a pest control issue, their professionalism and dedication were apparent. Upon realizing that my client urgently needed pest control services, I reached out to Terminex. To my surprise, they were able to accommodate me on the same day, showcasing their commitment to customer satisfaction. They arrived promptly, equipped with the necessary tools and knowledge to address the pest problem effectively. The technician was courteous, respectful, and well-versed in his field. He took the time to explain the treatment plan to me, ensuring that I understood the steps involved and the expected results. In addition to their exceptional service, their pricing was fair and transparent. They provided an upfront estimate, and there were no surprises or hidden fees. I always recommend Terminex Central Oregon Pest Control to anyone in need of professional and reliable pest control services. Their same-day response, excellent service, and outstanding results have made them my go-to choice for any future pest-related issues. Thank you for your outstanding work!
Alison M. via google
Jae came out and did a thorough inspection of the rodent issue in our community. Their knowledge and professionalism was very helpful.
Tracy L. via google
I have used Terminix service continuously at our home in Yacolt WA since January 1993. They provide excellent service and are attentive to questions and requests.
Marty K. via google
We heard small critters in our attic space, as well as saw evidence of mice in a couple of areas in our home. We called Terminix because our neighbors recommended them. They were extremely responsive, arrived when they said they would, inspected our home, and made their recommendations. We have had two follow-up visits from them, always on time and always professional. Our critter problem has 100% improved. We would highly recommend Terminix.
Matt H. via google
We rescued a mama kitty and her 5 kittens from a dirty garage! We treated the mama for fleas but the kittens were too young. We lost the battle! We called Terminix to help! They did and we are glad to have our home back!
Julie M. via google
Nearby Cities
Service Area Map
Common Pests in Oregon
Oregon residents face a range of pest issues that can disrupt their daily lives and compromise their homes. One of the most common pests in the state is the black carpenter ant. These ants are known for their ability to cause structural damage by hollowing out wood. They can invade homes and establish colonies in wooden structures, potentially leading to costly repairs. Additionally, Oregon's mild climate makes it an ideal environment for rodents such as rats and mice. These pests can find their way into homes, contaminate food supplies, and spread diseases.
Another pest commonly found in Oregon is the yellowjacket wasp. These aggressive insects can build nests near homes and pose a threat to residents, especially those with allergies. Their presence can make outdoor activities like barbecues or picnics unpleasant and potentially dangerous. Lastly, bed bugs have become a growing concern throughout the state. These small, blood-sucking pests can hitch a ride on luggage or clothing and infest homes, hotels, and other establishments. Their bites can cause discomfort and itchiness, leading to sleepless nights and a decline in overall well-being.
To address these pest issues and protect homes, residents of Oregon are encouraged to seek professional pest control services. Trained experts can identify the specific pest problems and employ effective treatments to eliminate infestations. Regular inspections and preventative measures can also help in keeping pests at bay and maintaining a pest-free environment for residents.
Pest Infestations All Year Long in Oregon
Oregon residents understand the importance of pest control services in their state. With a diverse climate and variety of landscapes, pests can be a year-round problem. To maintain a pest-free environment, it is crucial to enlist the help of professional pest control experts who have local expertise and knowledge. Here are some key points to consider:
January: Rodents such as rats and mice seek shelter indoors during the winter months. Regular pest control inspections and preventive measures can help keep them at bay.
February: Termites may start their swarming season, and it's important to have regular inspections to detect any signs of infestation.
March: As the weather warms up, ants become more active. Professional pest control services can identify and eliminate ant colonies to prevent them from invading your home.
April: Mosquitoes emerge with the arrival of spring, and their presence can be bothersome and potentially transmit diseases. Effective pest control measures can help reduce their population.
May: Bees and wasps become more active, posing a threat to individuals with allergies. Professional exterminators can safely remove nests and prevent further infestation.
June: Fleas and ticks thrive during the summer months, especially in areas with a lot of wildlife. Regular pest control treatments are essential to protect pets and family members.
July: Spiders are more prevalent in the summer, and their bites can cause discomfort. Expert pest control can help identify and treat spider infestations.
August: Flies can be a nuisance during outdoor activities. Professional pest control services can implement effective measures to minimize their presence.
September: As the weather cools down, rodents begin seeking shelter indoors again. Regular inspections and preventive measures can help keep them out.
October: With the arrival of fall, stink bugs and boxelder bugs may try to enter homes. Professional pest control can prevent them from becoming a nuisance.
November: Cockroaches can thrive in warm areas of homes during the colder months. Pest control experts can identify and treat their hiding places.
December: Bed bugs can be a common problem in hotels and homes. Regular pest control treatments can help prevent infestations.
Ensuring a pest-free environment requires year-round attention and professional assistance. By partnering with experienced pest control experts, Oregon residents can enjoy peace of mind and a comfortable living space.
Oregon Pest Resources
When it comes to pest control and managing wildlife or invasive plants and animals in the state of Oregon, residents have access to several helpful resources. The Oregon Department of Agriculture (ODA) is a valuable state agency that provides assistance and information on a wide range of pest-related issues. They can offer guidance on identifying and managing pests, as well as provide resources for pest control professionals and homeowners. To reach out to the ODA, you can contact their Plant Pest and Disease Program at (503) 986-4644.
Another essential resource for Oregon residents dealing with wildlife or animal control issues is the Oregon Department of Fish and Wildlife (ODFW). They specialize in wildlife management and can provide guidance on dealing with nuisance wildlife, such as raccoons, squirrels, or skunks. Additionally, the ODFW can assist with issues related to hunting and fishing regulations. For inquiries, you can contact the ODFW's main office at (503) 947-6000.
For concerns regarding invasive plant and animal species in Oregon, the Oregon Invasive Species Council is a valuable resource. They work to prevent, detect, and manage invasive species, ensuring the protection of the state's ecosystems. To report a potential invasive species or inquire about their programs and resources, you can visit their website at oregoninvasiveshotline.org or call their hotline at 1-866-INVADER.
Remember, when dealing with pest, wildlife, or invasive plant and animal issues, it's essential to consult with these state resources to ensure effective and environmentally responsible solutions.