Servicing customers for more than 90 years

GreenPro certified for eco-friendly treatments

Qualified entomologists support technicians and management teams
Save $50
Off First Service
We have had an ongoing service with Ehrlich starting with ants in the kitchen and our favorite technician Mike has now tackled 2 large Yellowjacket nests on...
Liz F. via yelp
I was a customer of Liberty, and was very happy with their service. When they switched over to Ehrlich, I committed to giving them a shot, but would switch...
Jeremy Z. via yelp
I was a customer of Liberty, and was very happy with their service. When they switched over to Ehrlich, I committed to giving them a shot, but would switch to someone else if they underperformed. Turned out that Ehrlich has been just as solid as Liberty, and I'm thrilled that I stayed. Every year, I sign up for the comprehensive plan, which has done an amazing job of keeping insects out of my house. There's always once a year when yellowjackets or wasps build a nest in the soffit outside - I call Ehrlich, they zap it, and the bugs are gone for good. I also have them spray at the beginning of fall to keep the stinkbugs out, and that has worked 100%. Technicians are amazing and professional, and aside from their antique approach to online bill pay, I wouldn't change a thing.
Jeremy Z. via yelp
Enrique from Region 7, District 24 has been a continued professional in the office. His knowledge of the business and ability to reach the source of the problem is 10 plus. Very friendly, knowledgeable, and genuinely cares for your business/residence.
Nancy K. via yelp
We had a major squirrel problem at our old farmhouse, plus mice, plus flies--all of which were very tough to handle because the house is impossible to fully seal. The last outfit we tried was nice but didn't do much, and didn't solve the problem. Ehrlich was pretty expensive, but the work was, in a sense, minor construction, in that they had to use a complex of ladders (essentially a mini-scaffold) to access steep roofing and put mesh and foam in difficult-to-reach spots alongside several dormer windows. The work also came with a one-year guarantee and they already came back for a total of three visits, just to make sure the treatment is working. On the third visit, they threw in some baits and traps for our mouse problem. So far, the squirrels seem to be gone. Howard was extremely professional, accessible and reliable as our point man. Aaron, our tech, came just when he was supposed to, was very nice and knowledgeable and articulate in answering all our questions. So far we are extremely pleased with Ehrlich, and would highly recommend them for your tough pest problems!
Dominick M. via yelp
One of the strongest money-back guarantees in the industry

Rigorous technician training program

Initial inspections for termite and bed bug infestations
Same day service
if you call by noon
30 Day money-back guarantee
The technician who visited us did a good job for indoor, however he forgot to apply products on the grass (he mentioned he will do it and left without work being done outside) gladly Orkin will provide 4 follow-ups within a price.
Dorota G. via google
This is our second time using Orkin! We were satisfied with them 2 years ago and we are satisfied again this year! Erica was very friendly and knowledgeable!! She explained everything she was going to do to my husband before doing anything!! Highly recommend!
Penny S. via google
Thank you for fitting us in a day early, that fit our schedule much better. It is always good to see Mike and we were pleased to find out that he is the one that trained Hunter, our new tech. Mike is 100% professional in his work and just as good a person as well. It also appears to us that Hunter is the same type of employee as Mike. Both are welcome at our house anytime and you are certainly fortunate to have these two employees. Richard Forney
Richard F. via google
I had a start of a yellow jacket nest in the siding of my home, so I called Orkin to schedule a time for them to come. I called on a Friday, they got me in three days later on Monday! Was super nice, super professional, and took care of the problem very quickly. Came with a guarantee for thirty days that if they appear again they will come back free of charge to continue the process until they were all gone. Very satisfied and I will for sure be using them again if needed!
Kpoplookingglass via google
The Orkin service person came at the wrong time. I had changed the time to 2 to 4 PM and they came the original time 10-12. I had called two days previous and received an email stating they would be here from 2 to 4 pm then I received an email that they had finished and I had to reschedule an appointment for them to come inside because no one was here, if there is a time change, I wish the local Orkin would notify the service people and not tell me that the change is OK. I assume the service man or woman was not informed of the change. Thank you very much.
Linda B. via google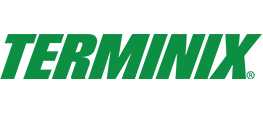 Over 90 years of industry experience with a focus on termites

Special termite bond contract provides homeowners significant cost savings

Widely available throughout the United States with 24/7 customer support
Save $50
on Pest Control Plan
Save 10%
on Rodent and Wildlife Control
I was most amazed with Baeley Berry who was the young man who showed up at the house to do the first treatment. He spent a lot of time, inspecting the house and filling me in on a lot of interesting details about my pest issues. One thing I noticed is that he was very into his work, and really seemed to have a passion for it. I never write reviews, but I was very impressed. I signed a contract based on his expertise.
Lea C. via google
I called Terminix when I got fed up with Orkin. Terminix ca.e promptly to the appointment. Samuel investigated the issue, thoroughly explained how they could address the problem, the cost, and the time involved. He even gave me his cell number so I had a direct line to my rep instead of a generic 800 number.
Lee I. via google
We called and they came the next day! The technician Peter was on time and knowledgeable. We would certainly recommend them for any pest problems.
Carlos C. via google
I love the professional way the technicians handle themselves as well as the quality of their work. I also appreciate they keep their schedule so I'm never just sitting waiting for them to show up. Thumbs up to Terminix and their technicians
Lauretta G. via google
The service person, Oscar who comes to my house is excellent! the best anyone could expect. He's professional, very courteous, knowledgeable, calls ahead couldn't be better!!!
Beatriz C. via google
Nearby Cities
Service Area Map
Common Pests in New York
New York residents often encounter various pests that can cause inconvenience and potential health risks. One common issue is with rodents like mice and rats. These pests can enter homes through tiny openings and quickly multiply, posing threats to property and spreading diseases. Their gnawing habits can damage structures and electrical wiring, leading to potential fire hazards. To address this problem, residents may benefit from professional pest control services to eliminate rodent infestations and prevent future occurrences.
Additionally, homeowners in New York may face challenges with insects such as ants, termites, and bed bugs. Ants can infiltrate kitchens and pantries in search of food, while termites can cause significant damage to wooden structures. Meanwhile, bed bugs, known for their resilience and ability to hide in cracks and crevices, can cause sleepless nights and itchy bites. Professional pest control experts can efficiently identify these pests' hiding spots, eradicate them, and implement preventive measures to safeguard homes and businesses.
To ensure a safe and pest-free environment, New York residents are encouraged to consider the expertise of local pest control services. By availing these services, individuals can protect their properties, prevent potential health risks, and maintain peace of mind in their daily lives.
Annual Pest Control Service
As a New York-based pest control exterminator, they understand the unique challenges and pest issues faced by residents in the state. With their local expertise, they provide professional pest control services to help keep homes and businesses free from unwanted pests.
Pest control services are important throughout the year to ensure a pest-free environment. Here is a monthly breakdown of the importance of pest control service in New York:
January: Rodents like mice and rats seek shelter indoors during the cold winter months, making it crucial to have effective pest control measures in place.
February: Bed bugs can be a persistent problem, requiring regular inspections and treatments to prevent infestations.
March: As temperatures start to rise, ants become more active, making it necessary to address any ant issues and prevent them from entering your property.
April: Termites begin swarming, and early detection is essential to prevent costly structural damage to homes and buildings.
May: Mosquitoes and ticks become more prevalent, posing health risks. Professional pest control can help control these disease-carrying pests.
June: Flies and stinging insects are common during the summer months, and proper pest control measures can help keep them at bay.
July: Carpenter ants are active and can cause significant damage to wood structures. Regular inspections and treatments can prevent infestations.
August: Wasps and hornets are more aggressive, and their nests should be handled by professionals for safety reasons.
September: Spiders start seeking shelter indoors, and effective pest control can prevent their presence in your home.
October: Rodents become more active again as the weather cools, requiring proactive pest control measures to keep them out.
November: Wildlife such as raccoons and squirrels may invade homes in search of warmth. Professional pest control can safely remove these animals.
December: Winter pests like silverfish and cockroaches can thrive in warmer indoor environments, necessitating ongoing pest control services.
Ensuring a pest-free environment is a year-round commitment, and professional pest control services in New York can help maintain a comfortable and safe living or working space.
New York Pest Resources
If you're a resident of New York and have encountered challenges with pest, wildlife, or animal control, as well as invasive plant and animal issues, there are several state and regional resources available to assist you. One valuable resource is the New York State Integrated Pest Management Program (NYSIPM), which provides scientifically-based information and resources to help manage pests in a sustainable and environmentally-friendly manner. They offer guidance on a wide range of pest-related issues, including insects, rodents, and weeds. You can find more information on their website at http://nysipm.cornell.edu/.
For wildlife-related concerns, the New York State Department of Environmental Conservation (DEC) is a go-to resource. They have a Wildlife Services department that offers guidance and assistance with wildlife management, including addressing conflicts with species such as raccoons, squirrels, and deer. You can contact their Wildlife Services hotline at 1-877-457-5680 for further assistance.
Additionally, for invasive species issues, the New York Invasive Species Information (NYIS) Clearinghouse is a comprehensive resource. They provide information on identifying and managing invasive species in the state, as well as tools and resources for reporting sightings. You can access their website at http://nyis.info/ for more information and contact details.
Remember, seeking guidance from these state and regional resources can help you effectively address pest, wildlife, and invasive plant and animal issues in your area.