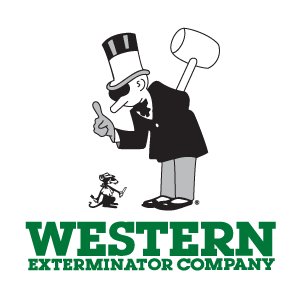 Free inspections include attics, chimneys, cracks in foundation, and roofs

Targeted services for Southwest and Pacific Coast customers

Uses Integrated Pest Management for long-term treatment and prevention
This is my second home using Western Exterminator. I've been a customer for over 20 years. My service is every other month on the exterior - front and back yard. I have had the interior done maybe 3 times! Occasionally I've had a little ant problem in the backyard but it's always due to the weather. They have always taken care of any issues, even if it's between my normal service! They've come out at no extra charge. Very reliable company, very good employees!
Sonda H.via Google
Travis always provides excellent customer service. He listens to my concerns and answers my questions. He's always on time. I appreciate and trust Travis
Susan M.via Google
The same exterminator came by that I have worked with in the past. He was very nice. He checked an additional area in the house to make sore out wasn't new damage, it wasn't. He was very professional and pleasant.
Greta L.via Google
We had a personable efficient tech today. But the previous 3 appts were cancelled causing us to question continuing with this company. We'll see what happens with the next appt.
Ger H.via Google
One of the strongest money-back guarantees in the industry

Rigorous technician training program

Initial inspections for termite and bed bug infestations
Same day service
if you call by noon
30 Day money-back guarantee
Hector does an excellent job making sure he works on every part of the house we ask him to. He keeps me informed as to what time he will be arriving to my home and also makes sure to let me know how I can prevent pest and rodent problems ourselves. He is very polite and professional.
John A. via google
Easy to make an appointment. The tech showed up on time and was very knowledgeable. He even took the time to look at and answer questions on other pest issues we have that he was not there for that day. I Highly recommend Orkin!
Doris W. via google
We just had our house sprayed because we had a huge problem with box Elder bugs, and aunts. Our service technician was Jamall and he did a great job making sure all aspects of the house I want to be covered were sprayed, he was very professional and very nice to chat with. My husband and I will definitely be using this company again.
Alexis S. via google
We've used them for years for general bug control. When it turned cold last fall I suddenly had mice in my house. It was a totally new experience since my husband died. They couldn't have been nicer or more professional.
Anita K. via google
Mike is the best! He does our maintenance sprays. He's so kind and makes sure we are happy with our services. We'd recommend him and Orkin to everyone. Good job Mike!
Bryanna S. via google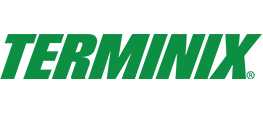 Over 90 years of industry experience with a focus on termites

Special termite bond contract provides homeowners significant cost savings

Widely available throughout the United States with 24/7 customer support
Save $50
on Pest Control Plan
Save 10%
on Rodent and Wildlife Control
Service technician (Lance) was on time, friendly and knowledgeable. Service was fast and efficient..
Steven T. via google
Daniel made contact to let me know date/time and kept the appt as scheduled. He let me know when he arrived. I was working the day he came. When he pulled up, he caught a thief attempting to steal packages from my front porch! He stopped the thief, moved all the packages to the garage and saved our Christmas! He also did a great job refilling my termite traps! Thank you Terminix for hiring and keeping this GREAT employee!
Lisa M. via google
Our technician, George, is always helpful and prompt on his quarterly service. If we need them back before the quarterly service, he schedules it in as soon as he can. We have had an occasional problem with overbilling, but our account manager straightens it out right away! Terminix has been a great service at a reasonable price.
Kathy J. via google
We were very pleased with the customer service and professionalism. Raul was excellent at setting us up and explaining things to us. Ben also did an excellent job. Thank you for the service and we look forward to continue to useTerminex. I'm so glad the pests are going away!!
Regann D. via google
The employees are very professional and know what to do. Brandon provided wonderful consumer education. After 2 days we are seeing dying bugs. I look forward to my quarterly application to keep the bugs at by and not want to winter in my house.
Nanci M. via google
Nearby Cities
Service Area Map
Pest Control in Idaho
Idaho residents may encounter various pests that can pose a nuisance and potential health risks to their homes and surroundings. One common pest problem in the state is ants, including species like carpenter ants and odorous house ants. These tiny invaders can quickly infiltrate homes, creating trails and nests in search of food and water. While they may seem harmless, carpenter ants can cause structural damage by tunneling through wood, and odorous house ants can contaminate food sources.
Another pest that often troubles Idaho residents is rodents, such as mice and rats. These critters can squeeze through small openings and establish nests in attics, basements, and crawl spaces. They not only damage property by chewing through electrical wires, insulation, and stored items but also carry diseases that can be transmitted to humans. With their rapid reproduction rates, a few rodents can quickly turn into a full-blown infestation, necessitating professional intervention.
Furthermore, Idaho's lush landscapes and agricultural areas attract insects like wasps and spiders. Wasps can build nests around homes, posing a potential threat to individuals with allergies or sensitivities. Meanwhile, spiders, including black widows and brown recluses, may find their way indoors, especially during colder months. Their bites can be dangerous, causing severe reactions in some cases. Utilizing pest control services can help manage these pest populations, ensuring the safety and comfort of residents in Idaho's diverse environments.
Pest Infestations All Year Long in Idaho
Pest control services are crucial throughout the year in Idaho as the state is home to a variety of pests that can cause significant damage to homes and pose health risks to residents. From rodents to insects, these unwanted invaders can quickly multiply and become a nuisance. It is essential to address pest infestations promptly to prevent further harm. Here is a month-by-month breakdown of the importance of pest control service in Idaho:
January: Rodents seek shelter indoors during the cold winter months, increasing the risk of infestation.
February: Termites start swarming, looking for new nesting sites.
March: Ants become more active as the weather warms up.
April: Bees and wasps emerge, building nests and becoming more aggressive.
May: Mosquitoes start breeding, posing health risks due to their ability to transmit diseases.
June: Fleas and ticks become more prevalent, especially in areas with wildlife.
July: Spiders become more active, seeking shelter indoors.
August: Flies and cockroaches multiply quickly, infesting homes and businesses.
September: Bed bugs become a concern as college students return to campus.
October: Rats and mice look for warm places to nest as temperatures drop.
November: Wildlife, such as raccoons and squirrels, seek shelter in attics and crawl spaces.
December: Rodents continue to seek refuge indoors, increasing the risk of damage and contamination.
Pest control services help prevent costly damage to homes and belongings.
Regular inspections and treatments can reduce the risk of infestations.
Prompt pest control interventions protect residents from health risks.
Professional exterminators have the expertise to identify and address pest problems effectively.
Integrated Pest Management (IPM) techniques can be employed to minimize the use of pesticides and prioritize environmentally friendly solutions.
Remember, by investing in professional pest control services, residents in Idaho can maintain a safe and pest-free environment throughout the year.
Pest Resources in Idaho
Idaho, known for its picturesque landscapes and diverse wildlife, offers a range of resources to aid residents in tackling pest, wildlife, and invasive plant and animal issues. For those seeking assistance with pest control, the Idaho State Department of Agriculture is a valuable resource. They provide information on pest identification, prevention methods, and regulations, ensuring residents stay informed about potential risks and effective management strategies. Contact the Idaho State Department of Agriculture at (208) 332-8500 for further guidance.
When it comes to wildlife and animal control, the Idaho Department of Fish and Game is the go-to source. They offer helpful tips on dealing with common wildlife encounters, along with guidance on hunting and fishing regulations. If you require immediate assistance with wildlife-related issues, such as problem animals or injured wildlife, the Idaho Department of Fish and Game can be reached at (208) 334-3700.
Furthermore, for concerns regarding invasive plant and animal species, the Idaho Weed Awareness Campaign is an excellent resource. They provide information on identifying and reporting invasive species, as well as resources for managing and preventing their spread. You can visit their website at www.idahoweedawareness.com for more details on combating invasive species in Idaho.
Remember, proper identification and understanding of pest, wildlife, and invasive species issues are crucial for effective control and management. Utilize these state resources to ensure a harmonious coexistence with Idaho's unique ecosystem.