One of the strongest money-back guarantees in the industry

Rigorous technician training program

Initial inspections for termite and bed bug infestations
Same day service
if you call by noon
30 Day money-back guarantee
Had our first treatment and was a great experience! Matt kept me updated as to arrival time and explained everything in detail. He listed to my concerns and seems to have addressed all areas. I will have to wait to see how well treatments work to provide further review.
Erik O. via google
Loving our Orkin Man (Young Park). He's always responsive and very thorough. Highly recommend to go through with Orkin as they hire workers who care. Mahalo!!
Jenn L. via google
I have ants and Orkin has kept it under control and some variety completely eliminated them. Very happy with the technicians. All are very professional and personable.
Evie M. via google
The person assisting us, I believe his name is Henry, was very professional and personable! He was also very understanding that we were moving out and gave us some time to clear the rest of our things out. I would say normally the prices I see for my location are roughly $300 which is about what I paid and it was okay, but for 2 spray cans I hope it gets the job done hehe!
K B. via google
I'm very grateful for fast response and service to remove wasps nests from the house. The service man was attentive, checking for all possible nests. In addition he sprayed and added some treatment for small bugs. I definitely recommend Orkin
Marta C. via google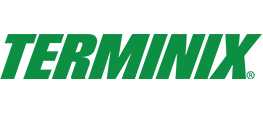 Over 90 years of industry experience with a focus on termites

Special termite bond contract provides homeowners significant cost savings

Widely available throughout the United States with 24/7 customer support
Save $50
on Pest Control Plan
Save 10%
on Rodent and Wildlife Control
Terminix must definitely improve the telephone communication system so that a Terminix customer can telephonically report a termite infestation. I called Terminix telephonically over a 3 day period With 3 separate phone calls but was not able to get Terminix to respond until I found Brannon Teixeira's cell phone number and left a message on his cell phone. He apologetically responded and made arrangements to get the termite problem resolved.
Edwin T. via google
Our friendly termite inspector Al came today to set up tent fumigation since it's been possibly over a decade. While he is measuring the house outside he...
Gail U. via yelp
Service is on point, really good tech who communicates with us on what he's doing! So we're really happy with the service!
Alika A. via google
The technician who came to our house was outstanding. Very professional, knowledgeable, and friendly. And great communication throughout. The track your visit feature let us know exactly when the technician was going to arrive and we got an email report right after they were done. Really impressed.
Kent Y. via google
The sole reason we stay loyal to Terminex is our technician, Kaahu Brun. He is thorough, efficient, friendly, and trust-worthy. Highly recommend!
Debra T. via google
Nearby Cities
Service Area Map
Pest Control in Hawaii
Residents of Hawaii are no strangers to the challenges posed by various pests. Due to the state's warm and tropical climate, homeowners often find themselves dealing with an array of pesky creatures. One of the most common nuisances are ants, with species like the little fire ant and the Argentine ant causing headaches for many residents. These tiny invaders can quickly establish colonies in houses, making it essential to address the issue promptly.
Additionally, Hawaii residents frequently encounter cockroaches, especially the American cockroach and the German cockroach. These pests are not only unsightly but also carry potential health risks, as they can spread diseases and trigger allergies. The state's tropical environment also makes it a haven for mosquitoes, which are not only irritating but can also transmit diseases such as dengue fever and the Zika virus.
To combat these persistent pests, it is advisable for residents to seek professional pest control services. Experts can accurately identify the type of infestation and provide effective treatments to eliminate the problem. Maintaining a clean and sanitary environment is crucial, but when the pests become too overwhelming, it's time to call in the professionals who can help residents reclaim their homes from these unwanted guests.
Annual Pest Control Service
Hawaii Pest Control is a local expert in providing effective pest control services throughout the state of Hawaii. With their extensive knowledge and experience, they are equipped to handle a wide range of pest infestations, ensuring the comfort and safety of their clients' homes and businesses.
Pest control service is crucial throughout the year in Hawaii due to the diverse climate and pest population. Each season brings its own set of challenges and pests, making regular pest control maintenance essential. Here's a breakdown of the importance of pest control service in Hawaii by season:
Spring:
Control ants, spiders, and cockroaches that become more active as the weather warms up.
Prevent termite infestations before they cause costly damage to structures.
Summer:
Address mosquito and other biting insect problems, protecting against potential diseases they carry.
Combat increased activity of pests like rodents and flies due to higher temperatures.
Fall:
Manage pests seeking shelter from cooler weather, such as rodents and spiders.
Control invasive species that can harm native plants and ecosystems.
Winter:
Prevent infestations of pests like rats and mice that seek warmth indoors during colder months.
Address issues with bed bugs, which can thrive in heated environments.
By regularly scheduling pest control services throughout the year, Hawaii residents and business owners can minimize the risk of infestations and maintain a pest-free environment. Trust Hawaii Pest Control for reliable and effective pest management solutions.
More Information on Pests in Hawaii
Hawaii, known as the Aloha State, is a tropical paradise that unfortunately also comes with its fair share of pest, wildlife, and invasive plant and animal issues. Luckily, residents have access to several state and regional resources to help with these challenges.
For pest control, the Hawaii Department of Agriculture is a valuable resource. They offer information and assistance in dealing with a variety of pests, including insects, rodents, and plant diseases. Their website provides helpful tips on prevention, identification, and control methods. Additionally, the Hawaii Pest Control Association is a professional organization that can provide recommendations for licensed and certified pest control companies in the state.
When it comes to wildlife and animal control, the Hawaii Department of Land and Natural Resources is a reliable resource. They can provide guidance on dealing with nuisance wildlife, such as feral pigs, mongoose, or invasive reptiles. The department also oversees the Hawaii Invasive Species Council, which focuses on managing and preventing the spread of invasive plants and animals throughout the state.
Residents can contact the Hawaii Department of Agriculture at (808) 973-9560 and the Hawaii Department of Land and Natural Resources at (808) 587-0400 for further assistance and information on pest, wildlife, and invasive species control.