One of the strongest money-back guarantees in the industry

Rigorous technician training program

Initial inspections for termite and bed bug infestations
Same day service
if you call by noon
30 Day money-back guarantee
Took care of mouse problem very quickly, haven't had any recurring issues. Exterminator has been super polite and accommodating to what we needed take care of as far as getting rid of ant and wasp issues. Also gave some good advice that helped some landscaping
Mike R. via google
Adam Jackson, awesome first service. First time using them and service was great. Explained why and where he was placing everything and what I need to look for to give ourselves better comfort. Will definitely recommend.
Kyle P. via google
Great service! Our technician got here right at the start of the hour window time they gave me. Very pleasant and knowledgeable! He quickly sprayed our home inside and out. I can't wait until we are earwig free! ? those bugs are the worst! I'm very glad this will help with ants and ticks etc. too! We are always very happy with the services from Orkin. Thank you so much! ?
Cheryl L. via google
They had someone come out the next day to deal with a rodent problem in the place I just moved into. I appreciate they listened to My needs and concerns about disrupting the natural order of things. I don't believe in killing animals (rodent infestation is an exception) or insects (I have an allergy, but I still don't kill them), and they respected that and did not push to add other services. Adam was available at an earlier time which was excellent. He was professional and thorough.
Queen S. via google
Very friendly, very professional, very efficient. Came back numerous times because mice kept finding ways in, but always came back with a smile and did a great job! This last time seems to have done the trick. Thank you again!
Lee C. via google
Humane wildlife removal

Offers air purification services

Staff biologists with innovative solutions
Fast and Free
Phone Estimates
Limited Lifetime Warranty
Unlimited Free Retreatments
The service was good. The first day there was a miscommunication and nobody showed but afterwards we cleared it up and good service was provided.
Derrick M. via google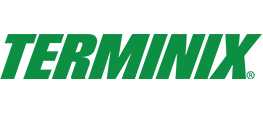 Over 90 years of industry experience with a focus on termites

Special termite bond contract provides homeowners significant cost savings

Widely available throughout the United States with 24/7 customer support
Save $50
on Pest Control Plan
Save 10%
on Rodent and Wildlife Control
The scheduling for the service was quick. The technician was very personable, professional and worked well training the new technician. I would recommend Terminex to friends and family or anyone needing their services.
Ester L. via google
I love my service tech, Gethro! He is very knowledgeable and does a great job! He shows genuine concern for my bug issues and answers all my questions. I won't go anywhere else!
Jana C. via google
Called Terminix. Next day inspection. Next day associate installed bait traps. Very professional, went over all details of their service and pricing and in a timely fashion. Thanks
Lee S. via google
Mike Verzi is always very thorough, patient with answering questions, punctual and appreciate the level of service he provides. We are happy with the service in great part to his service.
Juan C. via google
Our technician was very professional,informative and thorough. He was very willing to share his knowledge, offer suggestions and answer questions that we had. It was a good experience all around. Thank you
Chris M. via google
Nearby Cities
Service Area Map
Pest Invaders of Connecticut
Connecticut residents may encounter a range of pests that can disrupt their daily lives. One common nuisance is the presence of ants, which can invade homes in search of food and water. From tiny black ants to larger carpenter ants, these persistent pests can quickly establish colonies and become a major headache for homeowners. Another common annoyance is the presence of mosquitoes, especially during the warmer months. These blood-sucking insects not only cause itchy bites but can also transmit diseases such as West Nile virus and Eastern Equine Encephalitis (EEE).
Rodents, such as mice and rats, are another significant concern for Connecticut residents. These pests can enter homes through small openings and cause damage to property by chewing on wires, insulation, and food packages. Additionally, they spread diseases and contaminate food supplies with their droppings. Residents may also encounter stinging insects like bees, wasps, and hornets, which can pose a danger to those with allergies and cause painful stings.
To effectively address these pest issues, it is crucial for Connecticut residents to consider professional pest control services. Trained experts can identify the specific pests infesting homes, develop customized treatment plans, and implement effective control measures while prioritizing safety. Their knowledge and experience in dealing with local pests make them invaluable in protecting homes and promoting peace of mind for residents.
Pest Infestations All Year Long in Connecticut
Connecticut residents understand the importance of pest control services to maintain a safe and comfortable living environment. With a local expertise in the state's pest control needs, our team is dedicated to providing effective solutions for all types of pest infestations. From annoying ants and spiders to more invasive rodents and termites, our professionals are equipped to handle any pest-related issue. By addressing these concerns throughout the year, our services ensure that homeowners and businesses in Connecticut can enjoy peace of mind while minimizing the risks associated with pests.
January: Rodents seeking warmth may find their way into homes during the winter months. Our experts can identify entry points and implement preventive measures to keep them out.
February: Termites may start to swarm, looking for new places to establish colonies. Timely inspection and treatment can prevent extensive damage to structures.
March: As temperatures rise, ants become more active. Our team can locate and eliminate ant colonies, helping to keep them from invading homes and businesses.
April: Mosquitoes start to emerge with the arrival of warmer weather. We offer effective solutions to reduce mosquito populations, ensuring a more comfortable outdoor experience.
May: Tick season begins, and these pests pose a risk to both humans and pets. Our services include tick control measures to minimize the chances of tick-borne illnesses.
June: Wasps and hornets become more active, posing a threat to those with allergies. Our professionals can safely remove nests and implement preventive measures.
July: Bed bugs thrive in warm weather and can quickly infest homes and hotels. Our experts provide thorough inspections and effective treatments to eliminate these pests.
August: Flies can become a nuisance during the summer months. Our team offers solutions to control fly populations, creating a more hygienic environment.
September: Fall invites rodents to seek shelter indoors. Our specialists can identify nesting sites and implement exclusion techniques to prevent infestations.
October: Spiders are more noticeable during the Halloween season. Our professionals can eliminate spiders and their webs, reducing the risk of bites and improving aesthetics.
November: As temperatures drop, mice and rats become more desperate for shelter. Our team can conduct a thorough inspection and implement strategies to keep them out.
December: With the holiday season, pantry pests like beetles and moths may infest stored food. Our experts can identify and eliminate these pests, protecting your kitchen.
By providing year-round pest control services, we help Connecticut residents and businesses maintain a pest-free environment. Don't let pests take over your property - trust our local expertise to keep your home or business safe.
Get Free Assistance in Connecticut
Connecticut, known as the Constitution State, offers various resources to assist its residents with pest, wildlife, and animal control, as well as invasive plant and animal issues. One notable resource is the Connecticut Agricultural Experiment Station (CAES). This state agency conducts research, provides information, and offers assistance regarding pests and invasive species. They can be contacted at (203) 974-8500.
In addition, the Connecticut Department of Energy and Environmental Protection (DEEP) plays a crucial role in managing wildlife-related concerns. They offer guidance on dealing with nuisance wildlife, such as raccoons, skunks, or squirrels, and can be reached at (860) 424-3333. Additionally, DEEP assists with reporting and managing invasive plant species, offering a comprehensive list of such species on their website.
Residents can also turn to local county extension offices for expert advice and resources. These offices are part of the University of Connecticut's Cooperative Extension System and can provide information on pest management, wildlife control, and invasive species. Contact information for specific county extension offices can be found on the University of Connecticut's website.
It's important for residents to reach out to these resources for accurate and reliable information to effectively tackle pest, wildlife, and invasive plant and animal challenges in Connecticut.